Looking for an accountant in Tarporley, Cheshire? Look no further!
For all your book keeping, accounting and tax needs in the North West!
Accounts preparation, Business start up, Company formation
Tax and VAT returns, Rental income, PAYE wages schemes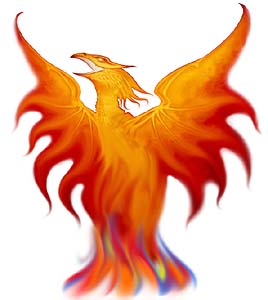 Our services
Business Start Ups
Most businesses start with an individual who wants to develop an idea and the most difficult stage is turning this initial concept into a viable business. This means you need the support of an accountant to provide strong financial management.
Phoenix Accounts evaluate the most suitable structure for your particular business - sole trader, partnership or limited company.
For businesses that opt for limited liability status, we carry out the company formation process, leaving you free to focus on driving your business forward.
Accounts preparation
We prepare year end and rental income accounts and file tax returns with HM Revenue and Customs.
We take the time to explain your accounts to you so that you understand what is going on financially with your business, helping you to plan for the future.
Book keeping
Book keeping is often a labour-intensive job leaving less time for core business activities. By outsourcing this task you can spend your time more productively in improving business growth. Our cost-effective and accurate book-keeping service includes:
Maintenance of sales invoice and supplier invoice records
Bank reconciliation
Preparation of trial balance
VAT
We advise on VAT registration, VAT schemes suitable to your business and tax planning
We prepare and submit your VAT returns accurately and on time
We seek to identify ways of reducing your VAT costs
We ensure your business is promptly informed of any changes in VAT rules.
Other services:
Company Formation, Will Estates Administration, Management Consultancy, Payroll, Business Plans, Mergers and Acquisitions
Free up your time by letting us take care of your accounts and taxes!
Fixed fees, home visits, unlimited support