Looking for an accountant in Tarporley, Cheshire? Look no further!
For all your book keeping, accounting and tax needs in the North West!
Accounts preparation, Business start up, Company formation
Tax and VAT returns, Rental income, PAYE wages schemes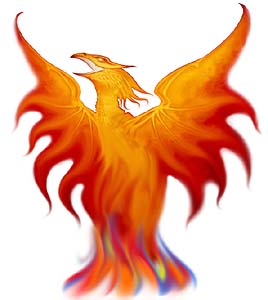 Why choose Phoenix Accounts?
Because Phoenix Accounts care. We want our clients to succeed in business. Your success is our success.
That's why we're dedicated to ensuring that our clients maximise their business potential from our advice and services. And given that the principal accountant is a member of the Chartered Institute of Management Accountants (CIMA), we're more than qualified to do this. We provide a prompt and efficient service tailored specifically to the needs of each individual client.
On top of that, we'll take the hassle and complexity out of managing financial accounts,

freeing up your time to enable you to get on with what you do best - running your business.
We're more than willing to travel to your home or workplace for meetings and exchange of books.
Our fees are fixed and depend upon our estimate of the size of the job. Generally speaking, though, we pride ourselves on being able to quote significantly lower prices than our larger competitors.
We invite you to contact us to arrange a free introductory consultation and a no-obligation quote.
Free up your time by letting us take care of your accounts and taxes!
Fixed fees, home visits, unlimited support