Looking for a Cheshire accountant or a Manchester accountant? Look no further!
For all your book keeping, accounting and tax needs in the North West
including Manchester, Chester and Tarporley!
Business start up, Company formation, Accounts preparation
Auditing, Tax returns, Rental income, Monthly wages
manchester accountant, accountant stockport, altrincham accountant,
wrexham accountant, accountant chester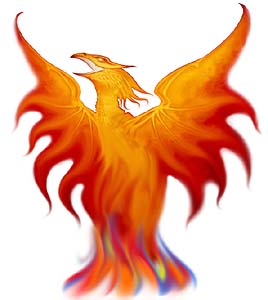 December Tax Tip
Minimum Wage Rates
The Chancellor has announced that the following minimum wage rates will apply from April 2017:
'Living' wage of £7.50 per hour
£7.05 for 21 to 24 year olds
£5.60 for 18 to 20 year olds
£4.05 for 16 to 17 year olds
£3.50 for apprentices
November Tax Tip
HMRC Tax Refund Email - Ignore!
HMRC will never send you notification of a tax refund by email. If you receive an email purporting to be from HMRC and claiming that you are due a refund, delete it and do not click on any of the links in the email - it is spam. You can also report receipt of the email to HMRC.
June Tax Tip
Capital Gains Tax (CGT) residential property
There have been a number of recent changes in the taxation of income and gains arising from UK residential property.
Private residence relief (PRR)
From April 2014 the exempt final period of ownership was reduced from 36 to 18 months.

From April 2015 UK residents may only claim PRR on their foreign homes if they are present in the property for 90 midnights during the year.

From April 2015 non-UK residents may only claim PRR on a UK home if they are present in the home for 90 midnights.

HMRC is proposing to reduce the reporting and payment deadline for UK residential property gains to 30 days from April 2019.
CGT: New rates and residential property
From April 2016 capital gains tax rates fall to 10% and 20%.
These lower rates will not apply to residential property gains which will continue to be taxed at 18% and 28%.
March Tax Tips
Real Time Information wages reporting relaxation for micro-employers is ending
The relaxation of the reporting rules allowing employers with nine or fewer employees to report wages monthly rather than each time they pay their employees comes to an end in April 2016. HMRC have previously announced that they will be writing to employers who are using the reporting relaxation to advise them of this. However you should not rely on receiving a letter.
Employers' NIC allowance increases to £3,000
From April 2016 the maximum value of the employers' NIC allowance will increase from £2,000 to £3,000. Employers who have already claimed the allowance do not need to do so again - just continue to make appropriate deductions from employers' national insurance contributions.
From April 2016 if the director of a company is its only employee, the company will no longer be eligible for the employer's NIC allowance.
February Tax Tip
Late filing penalties
Send in your tax return straight away and pay the tax due straight away. You are now late and need to mitigate penalties.
Penalties for the late filing of self-assessment tax returns are as follows:
An initial £100 fixed penalty, which applies even if there is no tax to pay, or if the tax due is paid on time.
After 3 months, additional daily penalties of £10 per day, up to a maximum of £900.
After 6 months, a further penalty of 5% of the tax due or £300, whichever is greater.
After 12 months, another 5% or £300 charge, whichever is greater.
Tax due is also payable by 31st January, with penalties for late payment of 5% of the tax unpaid at 30 days, 6 months and 12 months.
If you haven't filed, don't try any of the following excuses
All of the following were used in unsuccessful appeals against penalties for late 2013/14 returns:
My tax papers were left in a shed and a rat ate them.
I'm not a paperwork oriented person and I've fallen out with my sister who used to complete my returns.
My accountant has been ill.
I will be abroad on deadline day with no internet connection.
My niece moved in and made the house so untidy that I couldn't find my log in details.
My husband ran over my laptop.
I had a cold which took a long time to go.
January Tax Tip
New advisory fuel rates for company car drivers
HMRC have set advisory fuel rates for company car drivers to apply from 1st December 2015. Employers can use these rates to reimburse company car drivers for business fuel. These amounts apply for VAT purposes, but employers can only reclaim input VAT if the employee supplies a receipt.
December Tax Tip
Christmas Parties
Thinking of organising a Christmas party for yourself and your staff?
The good news is that it will be tax deductible provided the following conditions are met:
The cost per head (this can include accommodation, transport and food and drink) of all attendees (not just staff, but also partners and clients) does not exceed £150 per head (including VAT).
The event is open to all employees and is an annual event.
If you have staff working at different locations, multiple parties are allowed.
If you exceed the £150 threshold, then all of the costs (not just those above £150 per head) will be taxable as a 'Benefit in Kind'.
If the cost of your Christmas party is less than £150 per head, the remaining amount per head can be claimed against tax if another annual event is organised and the above conditions are also met, e.g. summer barbecue.
November Tax Tips
National Minimum Wage
The following wage rates apply from October 2015:
21 and over - £6.70
18 to 20 - £5.30
Under 18 - £3.87
Apprentice* - £3.30
*This rate is for apprentices aged 16 to 18 and those aged 19 or over who are in their first year. All other apprentices are entitled to the National Minimum Wage for their age.
Real Time Information (RTI)
RTI has been going successfully for so long now that HMRC are likely to start penalising late submissions. The 'easement for small employers' is due to end on 6th April 2016. Make sure you start reporting any PAYE payments you make as you make them if you aren't already. If the person who does the payroll RTI submissions will on holiday when wages are paid, you can and must submit the figures to HMRC in advance.
Construction Industry Scheme (CIS) Compliance Checks
Below is a link to an updated factsheet covering the penalties that HMRC may charge for a monthly CIS return filed late.
https://www.gov.uk/government/uploads/system/uploads/attachment_data/file/467891/CC-FS18b_10_15.pdf
Penalties range from an fixed penalty of £100 for a return submitted one day late to a potential £3,000 penalty for a return submitted 12 months late.
Anyone whose business involves making payments for any work including 'construction operations' needs to consider whether they should be completing CIS returns monthly.
October Tax Tips
Income tax returns 2014/15
The deadline for submitting a paper tax return will pass on 31st October 2015. If you do not file a paper tax return by that date, you must file online by 31st January 2016 to avoid a fine.
Check your VAT invoices
In order to reclaim input VAT on purchases, the invoices that you receive should include the following:
The name and address of yourself (the customer) - except for retail shop invoices
Sufficient detail about the services provided to you
A valid VAT number
When you receive invoices always check that the invoice is compliant with VAT rules. If you are in doubt, check the VAT number.
There are many traders in construction who deregister and continue using their VAT number. If you pay them what you think is VAT, HMRC will argue that it is not recoverable. The current target of attention is groundwork contractors.
September Tax Tip
Don't leave paying tax until the last minute
Lots of taxpayers face penalties because they pay tax late. Sometimes the penalty is huge when the payment was only a day late because penalties are set as a fixed percentage of the tax paid late.
It is advisable not to leave paying until the deadline. If you do, you may be unable to make the payment if your bank has early cut off times for payments to other banks, or will not allow transfers over a certain amount. Also find out what the limits are on your internet banking transactions.
August Tax Tips
The Budget July 2015 - What has been announced?
Income tax
Personal allowances will rise to £10,600 in 2015-16. Higher rate threshold will rise to £42,385 in 2015-16. The NIC upper earnings limit will also increase to remain aligned.
NIC
The NIC Employment allowance will increase from £2,000 to £3,000 in April 2016 but be removed for one employee companies.
Corporation Tax
The Corporation Tax rate will reduce from 20% to 19% in 2017.
Annual investment allowance
Annual investment allowance will increase from £25,000 to £200,000 per year from January 2016.
Insurance premium tax
This will increase to 9.5% from November 2015.
Landlords
The rent a room scheme relief is increased to £7,500. Where landlords of buy to let property have raised loans and mortgages to buy the property, interest relief will be restricted to the basic rate. This will be phased over 4 years starting in April 2017.
From April 2016 there will be a new tax relief to allow residential landlords to deduct the actual costs of replacing furnishings and the current wear and tear allowance will be replaced.
Caution to firms paying their directors in dividends rather than wages
The Chancellor has announced that from April 2016 there will be a significant change to the dividend income tax regime. The proposal is that there will be a new annual dividend allowance of £5,000. The 1/9 tax credit will disappear. The new tax rates on dividend income will be 7.5% and 32.5% for basic and higher rate taxpayers, replacing the 0% and 25% rates.
July Tax Tip
Who has to file a Self Assessment Tax Return?
You are legally required to file a self assessment tax return if you fall into one of the following categories
(the list is not exhaustive):
You are a Company Director.
Your taxable income exceeds £250,000.
You are self employed or a landlord.
You have foreign income.
You have Capital Gains Tax to pay.
June Tax Tip
VAT thresholds
These changed on 1st April 2015. The VAT threshold has increased from £81,000 to £82,000 and the deregistration threshold has increased from £79,000 to £80,000. For more information, go to:
https://www.gov.uk/vat-registration-thresholds
May Tax Tips
Budget announcements on Income Tax
The personal allowance increases to £10,800 for 2016/17 and £11,000 by 2017/18.
The higher rate tax threshold will increase to £43,300 in 2017/18.
A new personal saving allowance will apply from 2016/17: the first £1,000 (£500) of interest is tax free for basic (higher) rate taxpayers
The annual income tax return will be abolished from 2020 and replaced by real-time accounts and the ability to pay throughout the year.
New advisory fuel rates for car drivers
These rates, set by HMRC, apply from 1 March until further notice. Employers can use these to reimburse company car drivers for business fuel. They should not be used in relation to vans. The amounts also apply for VAT purposes.
See https://www.gov.uk/government/publications/advisory-fuel-rates/advisory-fuel-rates-from-1-march-2015
for a rates table.
Marriage Allowance
From 6 April 2015 a spouse or civil partner who is not liable to income tax above the basic rate may transfer £1,060 of their unused personal allowance to their spouse / civil partner, provided that he or she is not liable to income tax above the basic rate either. Taxpayers have 4 years in which to do this, and certain conditions apply. See https://www.gov.uk/marriage-allowance for more information.
April Tax Tips
2014-15 Tax Return and Business Support
You can submit your tax return for the 2014-15 tax year from 6 April. Why leave it until January when you can get it out of the way now and relax for the rest of the year?
To help you get up to speed with your taxes for the 2015-16 tax year, HMRC are holding a series of live webinars to teach you what you need to know on a series of topics relevant to the self employed. See https://www.gov.uk/government/collections/hmrc-webinars-email-alerts-and-videos for more information.
Make sure you are paying the correct amount of VAT
Sometimes instead of taking payments for goods and services in money, businesses take goods and services in part exchange, or swap goods and services. If so, you must record output VAT on the net amount that you would have charged if you had asked for payment in money. See https://www.gov.uk/vat-part-exchanges-barters-and-set-offs for more information.
March Tax Tips
Capital Gains Tax
Capital Gains Tax (CGT) falls due when you sell:
Most personal possessions worth £6,000 or more (apart from your car)
Property that isn't your main home
Your main home if you've let it out, used it for business or it is very large
Business assets such as land and buildings and plant and machinery
You don't have to pay CGT if all your gains in a year are under your tax-free allowance. The tax-free allowance for the 2014/15 tax year is £11,000.
You may be able to reduce your tax bill by deducting losses. You don't have to report losses straight away - you can claim up to 4 years after the end of the tax year in which you dispose of the asset.
February Tax Tips
Email reminders from HMRC
It is becoming more common for HMRC to remind taxpayers of outstanding returns and payments by email. They are concerned that taxpayers will think these emails are spam and ignore them. In order to ascertain whether an email comes from HMRC, follow the three point protocol:
HMRC emails will simply remind a taxpayer to file a return or pay tax.
HMRC emails will never contain financial information such as details of outstanding payments or tax refunds due. If you see figures, then it's not a genuine email and should be deleted. The same goes for emails with links, e.g. "click here to find out more." You will never need to open an HMRC email any further than the first message that appears.
Emails from HMRC will always show the department's logo and the taxpayer's full name as shown on their records.
Asking for time to pay taxes
If you cannot pay tax on time, you need to contact HMRC to request a time to pay agreement before the due date. If you don't, you will be penalised. Time to pay agreements are discretionary but, HMRC would rather collect tax by instalments than not at all. You will need to satisfy the Revenue that you can pay the agreed instalments as they fall due. In addition, you will need to convince them that all other tax liabilities falling due within the instalment period will be paid in full as they arise.
December Tax Tips
Late 2013/2014 tax returns
If you have not made a 2013/2014 tax return yet, do NOT file a paper return now. You will be fined if you do. The deadline for paper returns has passed. File online instead, the deadline for which is 31 January 2015.
Dodgy "HMRC" emails
Do not open or reply to any email purporting to come from HMRC and promising a tax refund. HMRC will never contact taxpayers due a refund by email. Please forward suspicious emails to phishing@hmrc.gsi.gov.uk
Personal tax summaries
HMRC are sending a personal tax summary for the tax year 2013/2014 to around 16 million taxpayers whose tax affairs for that year are finalised. A further 8 million will be able to view their tax summaries online. Each summary will show how an individual's taxes have been calculated together with a breakdown of how they have been spent.
You don't have to do anything when you receive one - the summaries are purely to help us understand what we are paying, how and why.
November Tax Tips
National Minimum Wage
There is a new calculator on the gov.uk website that calculates whether the wage that you are paying satisfies the legal requirements of the national minimum wage (NMW). This is a useful check if you are, for example, a business paying casual cleaners, or a small trader paying your partner a wage for keeping books and answering the phone. You should not be paying anyone at rates below the NMW.
The National Minimum Wage rates after 1 October 2014 are:
£6.50 for workers aged 21 and over
£5.13 for workers aged 18 to 20
£3.79 for workers aged under 18
£2.73 for Apprentices
Real Time Information Late Filing Penalties
Automatic Real Time Information (RTI) late filing penalties for firms with less than 50 people on the payroll have been delayed until March 2015. Use this time to make sure that you are always submitting before payment is issued - many firms are not.
October Tax Tips
Record keeping for small businesses
HMRC want small businesses, which often keep very inadequate records, to improve their record keeping. They have introduced some webinars to tell businesses what records to keep and for how long. You should also speak to your accountant. Get your records in order soon because, in due course, HMRC are likely to start investigating those with poor records.
Have you submitted your self-assessment tax return?
HMRC have reported that 50,000 people have not yet sent in their 2013/14 tax returns. Remember that you have until 31 October 2014 to submit a paper return and until 31 January 2015 to submit an online return. If you miss the paper deadline, register at once to submit online.
Gov.uk
HMRC are gradually moving their public guidance over to the gov.uk site. This is the site that you should use when seeking guidance on a tax issue. It is a better-managed and indexed site than the HMRC site, which is intended to take only the technical matters that HMRC want to make available to accountants and solicitors.
Real Time Information (RTI): Late filing penalties
Great news for small employers (up to 49 employees) - you will not be charged late filing penalties under PAYE RTI reporting until 5 March 2015. This change follows a recent relaxation for micro employers (1 to 9 employees) which delays penalties for them until 5 April 2016.
August Tax Tips
Real Time Information (RTI)
RTI in-year late filing penalties are being introduced with effect from 6th October 2014. This means that employers have until 5th October to bring up to date all submissions for the period from 6th April to 5th October without incurring any penalties. From April 2015, automatic in-year late payment penalties will come into effect.
Company Car Tax
A company car is a car which you do not own but can use due to your employment. You pay tax on a company car only if it is available for private use by you, your family or household (private use includes commuting). The tax you pay depends on a number of factors, including:
The list price of the car
The car's approved CO2 emissions figure
The fuel it uses
Whether it was available for the whole tax year
Choose a car with low CO2 emissions to reduce your tax liability. This can reduce the tax charge to below 15% of the list price, the normal charge being between 15% and 35%. To work out your charge, use the interactive calculator on the HMRC website at hmrc.gov.uk/calcs/cars.htm
June Tax Tip
Late commercial payments
You can claim interest and recovery costs if another business is late in paying for goods and services. If you have not agreed when the money will be paid, the law states that payment becomes late 30 days after either:
The customer receives the invoice

You deliver the goods or provide the service (if this is later)
Businesses can agree a longer period for payment between themselves, but if it is longer than 60 days, it must be fair to both businesses.
The interest you can charge is 'statutory interest' - this is 8% plus the Bank of England base rate for business to business transactions (0.5%), making a total of 8.5%.
Here is an example:
Suppose your business were owed £1,000 and payment was 50 days late.
The statutory interest on this would be £1,000 x 0.085 = £85
Daily interest = £85 / 365 = £0.23
After 50 days this would be £0.23 x 50 = £11.50
Issue a new invoice for £1,000 + £11.50 = £1,011.50
March Tax Tip
Automatic-enrolment is coming – make sure you are ready!
If you employed less than 30 people on 1 April 2012, the start (or "staging") date for your auto-enrolment duties will be June 2015 or later. If you are a new employer setting up business from 1 April 2012 to 30 September 2017, your staging date will be between 1 May 2017 and 1 February 2018. It may be possible for employers with fewer than 50 workers to delay their staging date. You do not have to enrol if you are the director of a company and that company has no other employees.
You will need to enrol all employees into a workplace pension scheme if they are at least 22 years old, under state pension age, are not already in a scheme and work, or ordinarily work, in the UK. You must register with The Pensions Regulator within 4 months of the staging date, to confirm you have complied. Failure to do this may result in financial penalty. More information is available at www.pensionsadvisoryservice.org. If you think you need help to cope with the administrative burden surrounding auto-enrolment, get in touch.
February Tax Tip
New timetable for implementation of Real Time Information automated penalties
HMRC has decided to stagger the start of new, automated, in-year late payment and filing penalties, to give HMRC and employers more time to adapt to reporting in Real Time. They have now decided to introduce the new penalties in stages:
From April 2014: in-year interest on any in-year payment not made by the due date.
From October 2014: automatic in-year late filing penalties.
From April 2015: automatic in-year late payment penalties.
January Tax Tip
Employment Allowance – save £2,000 National Insurance Contributions (NICs)
The Employment Allowance is available from 6 April 2014. If you are eligible, you can reduce your employer's Class 1 NICs by up to £2,000 in each tax year. You can claim if you are a business or charity that pays employer's Class 1 NICs on your employees' or directors' earnings. Use HMRCs Basic PAYE Tools to make a claim. For further information, visit www.gov.uk/employment-allowance or contact us.
December Tax Tip
Christmas is coming - staff parties at a glance
If your business has employees who are reported under a PAYE scheme to HM Revenue, then the cost of a staff party or other annual function, is an allowable tax deduction for the business.
There can be more than one event in the year.
The following conditions must be met to ensure both a tax deduction in the business, and avoid a benefit in kind charge on your employees:-
The total cost must not exceed £150 per head, per year.
£150 includes VAT and any costs of transport and accommodation.
£150 is not an allowance. If the cost is £151, the whole benefit is taxable on the employees.
The event must be primarily for entertaining staff.
The event must be open to all staff (in that location, if you have several branches or departments).
The event is not just for directors, unless all your staff are directors.
The cost of the whole event is an allowable expense for your business.
You can claim back input VAT, but this may be restricted when you are also entertaining clients.
Sadly, if you are a sole trader, and do not have employees, then no tax allowance is given for money spent by yourself on functions.
November Tax Tips
Be careful if you send a VAT return in late and pay VAT by direct debit
There is an odd anomaly in the VAT computer system. If you pay by direct debit and send your return one, two or three days late (on the 8th, 9th or 10th of the month) HMRC collect the payment three days after submission of the return - not as you might expect on 10th when it is due. So you have a late payment and a late return. There is no way around this because the extra three days are only allowed for firms which pay by direct debit. Even if you stop the direct debit and pay by faster payment, you are still late. The lesson is: do not send in a VAT return late!
Income Tax Returns must be sent online to arrive by 31 January 2014
If you have not sent in your 2012-2013 tax return, it must now be submitted online and must arrive by 31 January 2014. If you sent it in on paper you will be fined, because the paper submission date has passed.
October Tax Tip
Simplified accounting for 'small companies'
The government has announced that there will be much simpler accounting requirements for companies meeting at least two of the following criteria:
Balance sheet totalling less than £316,000
Net turnover less than £632,000
10 or fewer employees on average during the financial year
This measure starts for financial years ending after 30 September 2013. If this applies to your company, talk to your accountants.
September Tax Tips
Real Time Information PAYE Problem - Reconciling Payments and Tax Due
HMRC have been told that numerous schemes have experienced difficulty reconciling the difference between the tax HMRC think is due and the tax the employer thinks is due. HMRC have set up a special team to identify the cause of discrepancies.
The 'View your current PAYE payment and submission position' section of the guidance for employers using HMRC's PAYE online has been updated to make it clearer what this site actually does include, when it gets updated, and what info you can expect to find there at any one time.
Online Services - help needed
HMRC are developing a new online service for small and medium businesses. They are looking for volunteers to test and start using an early version of the new service from October 2013. No specialist IT knowledge will be needed. Users will not be required to do anything over and above what they do now with online services except give a few minutes of feedback time. If you are willing to give it a go, please contact Rani.ranjit@hmrc.gsi.gov.uk asap.
August Tax Tip
Simplified expenses rules for small businesses
Small businesses may claim a fixed mileage rate for business mileage rather than keeping the records for expenses such as insurance, repairs, fuel and road tax and then apportioning them between private and business use.
The rates for cars and goods vehicles are:
45p per mile for first 10,000 miles
25p per mile after 10,000 miles
These rates can be used for any vehicle where no capital allowances have been or will be claimed.
July Tax Tip
HMRC 'Catch Up' campaign begins
If you are, or know, someone who has received a tax return for any year up to 2011/2012 but has not completed it and/or paid the tax, HMRC are offering a window of opportunity until 15 October to come forward. There will still be interest and possible penalty, but HMRC have promised to give volunteers better terms than those people they identify later who have not come forward in this period. The number to phone is 0845 601 8818.
June Tax Tips
VAT - What happens when an invoice is missing?
If you have lost an invoice and are unable to get a copy, you must be able to show that:
1. The supply of goods or services actually took place.
2. The supply was made to you.
3. The VAT claimed was charged at the correct rate.
4. There is some evidence to support the claim, e.g. evidence of payment, onward sale by you, or supplier statements.
Minimum Wage
The government has accepted the independent Low Pay Commission's recommendations for this year's adult and youth National Minimum Wage rates. The following rates will come into effect on 1 October 2013:
The adult rate will increase by 12p to £6.31 per hour.
The rate for 18-20 year olds will increase by 5p to £5.03 per hour.
The rate for 16-17 year olds will increase by 4p to £3.72 per hour.
The apprentice rate will increase by 3p to £2.68 per hour.
May Tax Tips
Corporation Tax
The rate from April 2013 is 23%. From April 2015 it will be 20% which is the same rate as small companies pay because currently they qualify for small companies relief.
Income Tax
Personal allowances are £9,440 from April 2013 but rise to £10,000 in April 2014. Earnings above £150,000 will be taxed at 45% not 50% from April 2013.
VAT
The threshold for registration moves to £79,000.
Fuel duty
The planned rise of 3p per litre which should have been implemented in September has been scrapped.
Pensions
The new flat rate pension of £144 per week will go live from April 2016. Although this pension is more generous for most people, you must have a minimum of 10 qualifying years' contributions to qualify for anything and must have 35 years for a full pension. Married people each qualify separately for their own pension. The reduced NIC contribution paid by those who 'contract out' of the state scheme and into another employer provided scheme is to be abolished.
April Tax Tips
Do you want to use PAYE Basic Tools to do Real Time?
The HMRC software that will do Real Time submission for employers with up to 9 employees is called Basic Tools and has been downloadable from the HMRC website since 2 April.
VAT and residential conversions - shops and pubs
If you are undertaking a conversion from commercial to residential, take special care when working on property where any area at all has been used to sleep overnight in the building pre-conversion. HMRC will argue that there was one dwelling before and one after conversion and that the VAT rate appropriate is standard. Seek help, and discuss the conversion.
CIS and Plant hire and scaffolding
Payments for plant hire and the hire and erection of scaffolding are within the CIS and it is likely that if the subcontractor is net paid there will be almost no materials element unless they themselves hire in the equipment that is being supplied. This area is easy pickings for any HMRC audit - check you handle it properly.
March Tax Tips
Although my Self Assessment tax return was late, it was not my fault. Do I still have to pay the fine?
Not necessarily. If you can prove that there was a "reasonable excuse" for the lateness of your return, you may well get the fine overturned. HMRC sates that "reasonable excuses" may include breakdown of your computer just before or during preparation of your tax return, serious illness or disability making you incapable of filing your tax return, or not receiving your Activation Code on time. Each case will be reviewed uniquely and on its own merit. Excuses that will not be successful include "I found the online system too complicated", "My accountant let me down" and "I forgot about the deadline".
HMRC telephone answering and customer service
HMRC have been told by the National Audit Office that its customer service is poor value for money and not up to the standards of a commercial organisation. It was also commented upon that the time spent waiting for an answer was costing taxpayers £33 million in call charges and £103 million in lost commercial time. HMRC have yet to respond but it is a serious rebuke.
February Tax Tips
Amortisation of goodwill
If you are a small firm and your accountant makes an "amortisation for goodwill" which reduces the annual accounting profits, take great care that he confirms it has been added back when calculating the tax due. Several small firms have been asked to pay heavy settlements because their accountants made adjustments for goodwill in order to reduce the tax due.
Waking up a dormant company?
Many construction firms have dormant subsidiaries and may decide to use one for a particular project. HMRC must be told within three months of when a dormant company becomes active. This can be done using the HMRC online service.
Employment v Self-Employment
There have been calls on HMRC recently to do far more about organisations that direct workers to use personal services companies rather than be employed by employers. They have given examples of umbrella companies and employment "agencies" where employment expenses are deducted in the calculation of tax although none are incurred, leaving workers with serious liabilities for tax.
January Tax Tips
Webinars- what are they?
HMRC offer a series of free online presentations or 'webinars' to give tax help to businesses and the self-employed. Webinars cover many different topics including businesses expenses and capital allowances, first steps as an employer, the Construction Industry Scheme, Self Assessment Online, an overview of limited companies, and how VAT works. Visit www.hmrc.gov.uk/webinars
HMRC relaunches programme to check on firms' records
HMRC has announced that it will be launching a redesignated Business Records Checks programme that will require small firms to clearly demonstrate they are meeting their tax obligations. The department will send letters to businesses that it believes are at risk from poor book-keeping, followed by a telephone call to discuss their records. If it is decided that a visit from HMRC is required, and poor book-keeping is found, businesses will be given help and guidance on how to improve. A follow-up visit will then take place three months later. If improvements have not been made, HMRC may charge a penalty to the business.
Free up your time by letting us take care of your accounts and taxes!
Saving tax, fixed fees, home visits, clients in Chester and Manchester